Welcome to Abbott Analytical
Abbott Analytical is a small independent company operating from purpose built laboratories in the  industrial area of North Wirral. Established in 1998 we specialise in the microbiological assessment  of biocidal products (Disinfectants and Preservatives) through efficacy testing. Our dedicated team have a wealth of experience in laboratory testing and keep abreast of relevant changes in legislation  through membership of and active participation in a number of Industry specific technical groups.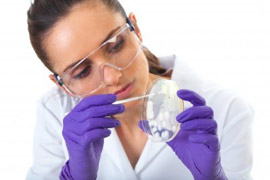 Efficacy Testing
Biocidal formulations (Disinfectant products) are tested for antimicrobial activity using current EN standard test procedures. Our clients have a wide range of market activities from Medical and Veterinary to Food and Institutional areas and we work closely with them in all aspects of product development.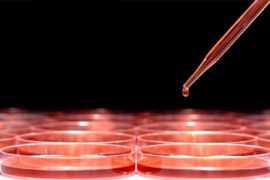 Cosmetics/Pharmacuticals
Both Cosmetic products and Pharmaceutical preparations are prone to microbiological attack and preservatives are often added to prevent this deterioration. We undertake efficacy testing of these preservatives using methods detailed in the European Pharmacopoeia (PET tests). We also carry out routine batch screening of products for microbial contamination as required by the Cosmetics Regulations.
ISO Certification
Abbott Analytical is working towards ISO 17025 and UKAS accreditation. The laboratory has in place a control manual and all laboratory control parameters are monitored and logged. Methods used are those of the CEN Technical Group (EN test protocols) for disinfectants and the European Pharmacopoeia for cosmetic and pharmaceutical products.
Contact Us
Contact us at Abbott Analytical via Phone or Email.
We have also put together a location map for customers attending meetings at our facilities near Birkenhead.